About the Founder and Director of Victorious Overcoming Women of God
Teacher Evelyn J. Hagger is the wife of John Hagger III, Senior Pastor of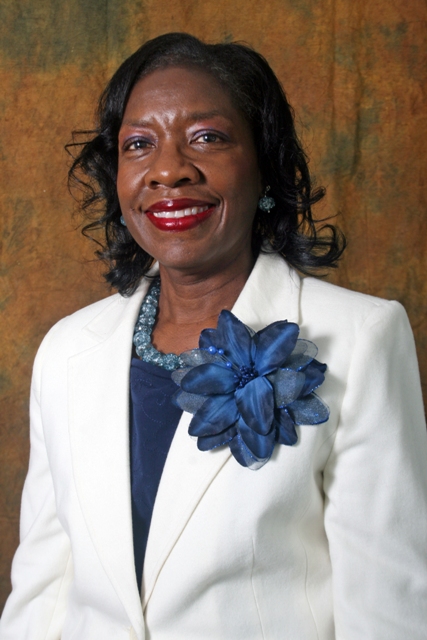 Victory to Victory Church (International Outreach Center) Home of the Harvest and Miracle in the Rice Fields - a Soul-Winning Church Making Disciples of Men for the Advancement of the Kingdom of God. The church is located on the west side of Beaumont, Texas.

She has a heart to see women saved, set free and living a victorious, overcoming life in every area of their lives. Her ministry is to reach the unreached, tell the untold and set the captives free. Teaching with the love and compassion of Jesus, laced with a boldness to utter the truth and nothing but the truth, have brought many hurt and wounded vessels to complete wholeness and healing in the Body of Christ. Her teaching ministry spans the United States. She began in the Baptist denomination and worked in the Youth, Teen Ministry and the Junior Women's Auxiliary, among other auxiliaries in the church, city, state and nationally.
Teacher Evelyn is a native Houstonian and graduated from the University of Houston - School of Communications with a BA degree in Journalism-English. Upon marrying, she began attending Lakewood Church with her husband, Pastor John. For 19 years she worked at a Houston utility company until God called her and her husband to a work in Beaumont, Texas.
Teacher Evelyn is the author of two books, 'Nehemiah: 9 Verses, Rebuilding the Walls' and 'We're in this Race to Win'; and two mini books, '10 Redemptive Truths' and '10 Redemptive Gifts'. At present, she is Church Administrator, and from time to time contributes to weekly newspapers spread throughout the country---from Texas to Ohio and in Canada.
She also edits book manuscripts written by other brothers and sisters in Christ. Teacher Evelyn travels nationally spreading the Good News of Jesus Christ. She enjoys assisting her husband in the ministry and spending time with him alone at home.